Pulpcore:
The Art Of
David Russell Talbott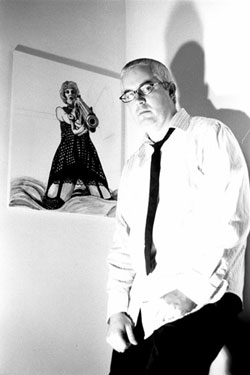 David Russell Talbott's art harkens back to the golden age of pulp illustration. Characters reminiscent of those in hardboiled crime fiction fill his one panel stories; boxers, con-artists, hit-men, and b-movie scream queens. His ongoing American Pulpcore series examines the relationship between society and the media during 1940's and 1950's.
Talbott has exhibited across the United States and Europe and has been published internationally. His artwork has been seen in JUXTAPOZ, Sleek Magazine, & San Diego Citybeat.
To contact David, please complete the form below and he will get back to you as soon as possible.